Patient Forms, Map and Directions to Smithtown Office
Your first visit to Deborah Blenner M.D. establishes a vital foundation for our relationship with you. During your first visit, we make sure to obtain important background information about your medical history and give you time to get to know your doctor.
To understand what to expect for your first visit to our practice, please read through this page. You'll find all the practical information you need, such as a map and directions to our office, practice hours, payment policies and more.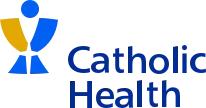 Mission Statement
Our practice is working together to realize a shared vision of excellence in medicine.
To fulfill this mission, we are committed to:
Listening to those we are privileged to serve.
Earn the trust and respect of patients, profession and community.
Exceed your expectations.
Ensure a creative, challenging and compassionate professional environment.
Strive for continuous improvement at all levels.
We, at Catholic Health, humbly join together to bring Christ's healing mission and the mission of mercy of the Catholic Church expressed in Catholic health care to our communities.
Our Vision
Catholic Health will be recognized as the premier health system on Long Island.
We commit to excellence in all we do by providing care that is state of the art, compassionate, and patient centered . Every person, every time.
Driven by innovation, rooted in our Catholic faith, and grounded in our humanity, we will transform the way health care is delivered to become the most trusted health partner to all communities we serve.
Catholic Health I-CARE Values
Integrity: We are who we say we are and act in accordance with the splendor of truth of our Catholic moral teaching and our Catholic values.
Compassion: We have compassion for our patients, see the suffering Christ in them, strive to alleviate suffering and serve the spiritual, physical and emotional needs of our patients.
Accountability: We take responsibility for our actions and their consequences.
Respect: We honor the sanctity of life at every stage of life and the dignity of every person, and incorporate all the principles of Catholic social teaching in our relationships and advocacy.
Excellence: We seek the glory of God in the compassionate service of our patients, and we strive to do the best that can be done, whatever our role.
---
Patient Forms
Please print and fill out these forms so we can expedite your first visit:
In order to view or print these forms you will need Adobe Acrobat Reader installed. Click here to download it.
---
What To Expect
Being well-prepared for your appointment will ensure that the doctor has all necessary information to provide you the best possible care. It also will help relieve any unnecessary anxiety you may be feeling. Educate yourself on your symptoms by reviewing our Patient Education section. Also, take some time to review our staff page and familiarize yourself with the doctors. We look forward to your first visit.
---
Driving Directions